maxfps.cfg config
maxfps.cfg cod4 config settings download
File Name:
maxfps.cfg config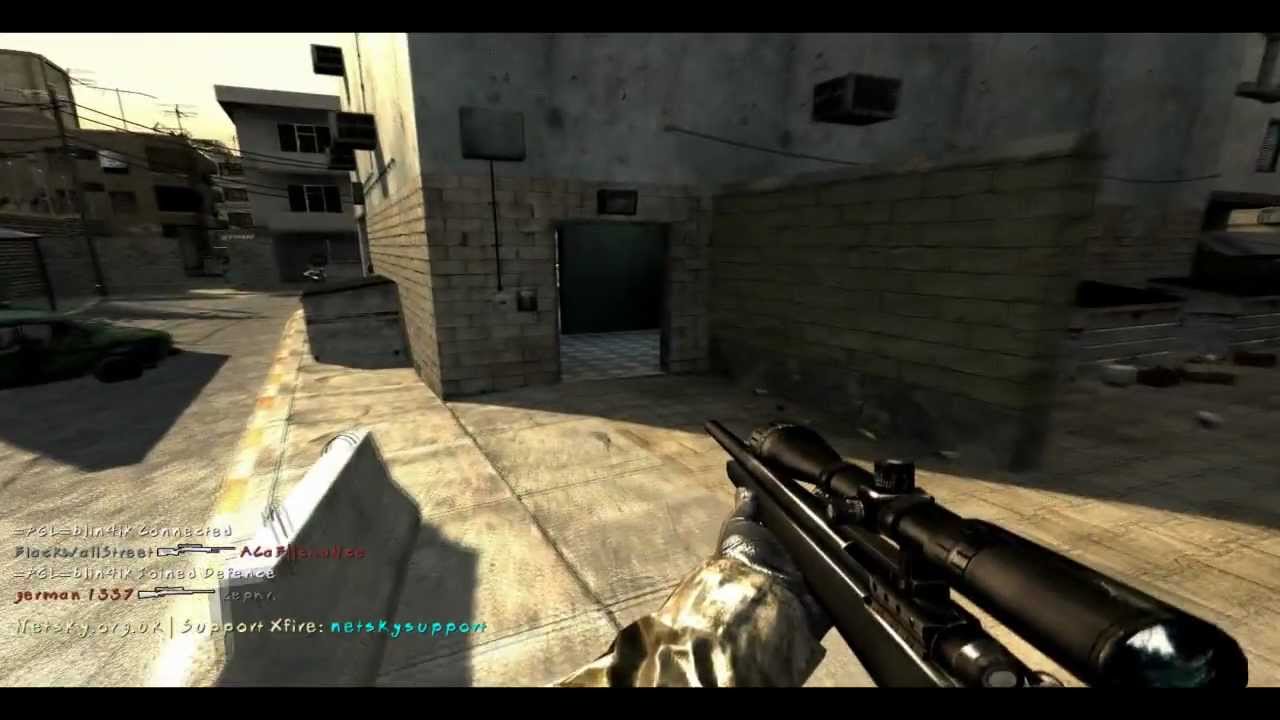 Description:
rupe tare cfg????????????
Summary
maxfps.cfg config is a cod4 config game file download. There are 2320
Call of Duty 4 configs
just like
maxfps.cfg cod4 cfg
. Overall there are 2320
cod4 game files
for download. To upload your own cod4 game files, Call of Duty 4 game files, config game files or
gaming files
related to maxfps.cfg config then please visit our
Upload Gaming Files
section. config_mp.cfg Is the file you will receive after downloading maxfps.cfg Call of Duty 4 cfg.
Download maxfps.cfg cod4 config
Other Call of Duty 4 files
Below you will find some extra Call of Duty 4 configs like maxfps.cfg config.
maxfps.cfg cod4 in-game settings
| | |
| --- | --- |
| Resolution: | No maxfps.cfg Call of Duty 4 resolution found! |
| Crosshair Size: | No maxfps.cfg Call of Duty 4 crosshair size found! |
| Sensitivity: | No maxfps.cfg Call of Duty 4 sensitivity found! |
| Crosshair Color: | No maxfps.cfg Call of Duty 4 crosshair color found! |
maxfps.cfg cod4 config file
// generated by Call of Duty, do not modify
unbindall
bind TAB "+scores"
bind ESCAPE "togglemenu"
bind SPACE "+gostand"
bind 1 "say ^0rekt^2+^7myhaha"
bind 2 "weapnext; wait 2; weapnext"
bind 4 "+smoke"
bind 7 "+actionslot 2"
bind ` "toggleconsole"
bind A "+moveleft"
bind B "mp_QuickMessage"
bind C "gocrouch"
bind D "+moveright"
bind E "+leanright"
bind F "+activate"
bind G "+frag"
bind L "elebot_run 1"
bind J "+moveleft wait 0.1"
bind K "+moveright wait 0.1"
bind M "+gostand;wait 5;-gostand;wait 2;gocrouch;wait 2;+gostand;wait 2;-gostand"
bind Q "+leanleft"
bind R "+reload"
bind S "+back"
bind T "chatmodepublic"
bind V "weapnext"
bind W "+forward; sv_clientsidebullets 0"
bind Y "chatmodeteam"
bind ~ "toggleconsole"
bind PAUSE "toggle cl_paused"
bind CTRL "goprone"
bind SHIFT "+breath_sprint"
bind F1 "^0play.cfg ; exec play"
bind F2 "^0jump.cfg ; exec jump"
bind F3 "^0jumphigh.cfg ; exec jumphigh"
bind F4 "SelectStringTableEntryInDvar FPS FPS r_fullbright 1"
bind F5 "seta zoom vstr zoom1"
bind F6 "r_filmtweakenable 1;r_filmtweakbrightness 0.4;r_filmtweakContrast 2;r_filmtweakLighttint 0.9 0.9 1;r_filmtweakDarktint 0.7 0.8 1;r_filmtweakDesaturation 0.2; ^3[^7Crash^3]"
bind F7 "r_filmtweakenable 1;r_filmtweakbrightness 0.3;r_filmtweakContrast 1.85;r_filmtweakLighttint 0.9 0.9 1;r_filmtweakDarktint 0.75 0.85 1;r_filmtweakDesaturation 0; ^3[^7Backlot^3]"
bind F8 "r_filmtweakenable 1;r_filmtweakbrightness 0.7;r_filmtweakContrast 2.65;r_filmtweakLighttint 0.9 0.9 1;r_filmtweakDarktint 0.75 0.85 1;r_filmtweakDesaturation 0; ^3[^7Strike^3]"
bind F9 "r_filmtweakenable 1;r_filmtweakbrightness 0.8;r_filmtweakContrast 2.8;r_filmtweakLighttint 0.9 0.9 1;r_filmtweakDarktint 0.75 0.85 1;r_filmtweakDesaturation 0; ^3[^7Cross^3]"
bind F10 "r_filmtweakenable 1;r_filmtweakbrightness 0.43;r_filmtweakContrast 2.05;r_filmtweakLighttint 0.9 0.9 1;r_filmtweakDarktint 0.7 0.85 0.9;r_filmtweakDesaturation 0.2; ^3[^7City^3]"
bind F12 "screenshotJPEG"
bind MOU
Tags